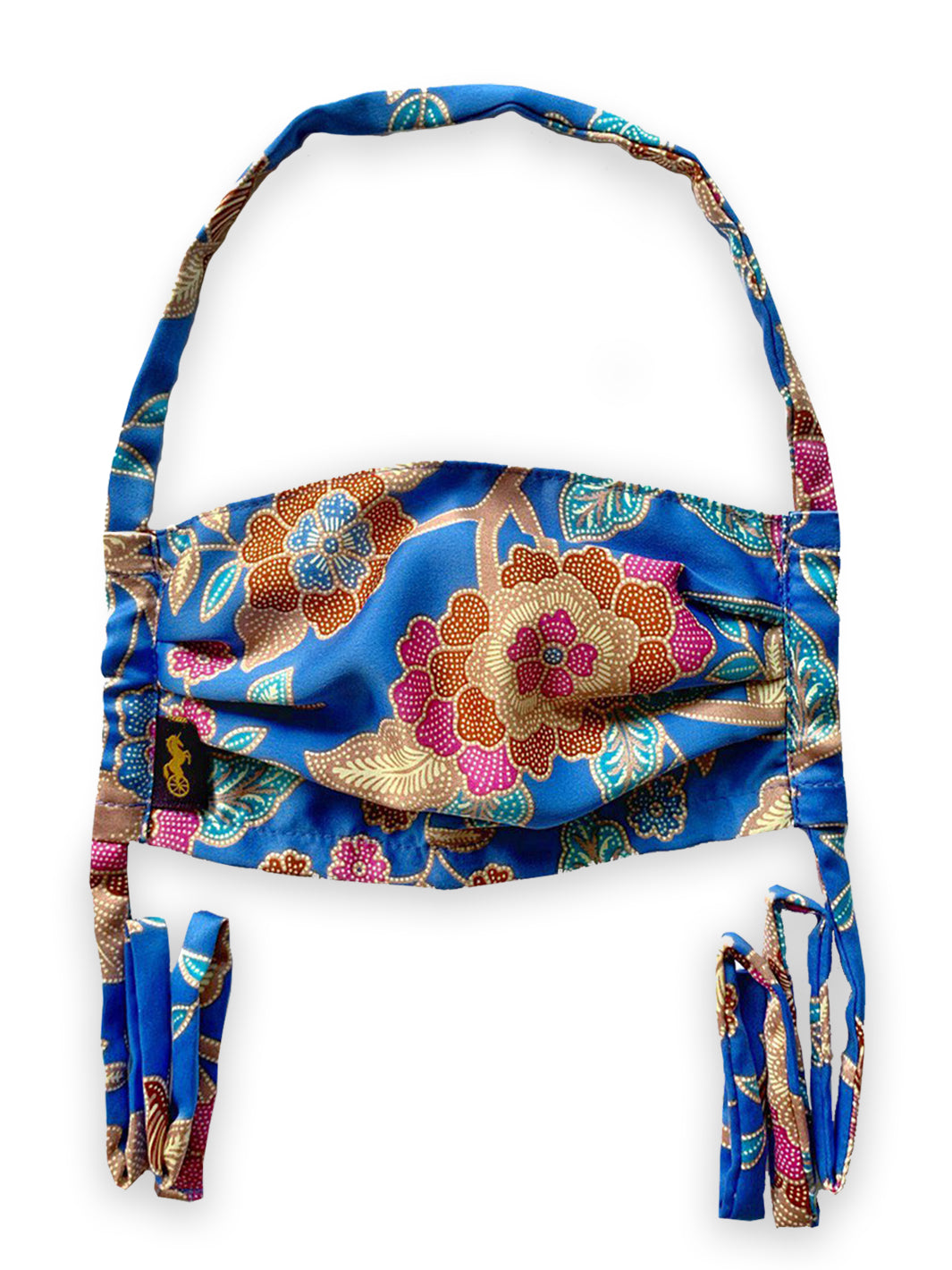 Electric Pastel Sky
Rafiki Masks are reusable casual face masks designed for comfort and practicality. It has a single tie making the masks easy to put on and take off. It fits well on most faces of different shapes and sizes. Each Rafiki Mask is hand-cut making each piece unique.

NOTE: Rafikimono products are usually made to order. Sometimes your garment might be in stock and ready to ship. But in case we do not have it on hand, please allow 10 days for production time before your bespoke garment is ready for sending.
The face touching layer is hypoallergenic, super soft, and cooling. It also features a pocket so you can place in an additional filter or surgical mask which is secured by buttons built in the Rafiki Mask!
Rafiki Masks are built to last. It's made with a silk-polyester outer and a bamboo microfiber inner for utmost comfort. Unlike pure silk, Rafiki Masks are easy care and easy wear.
To maintain its softness, hand wash your Rafiki Masks gently using mild soap and hang it to dry. Wash with similar colors. Lightly iron when needed to get it looking like new again. Rafiki Masks are dry clean safe.
Rafiki Masks are not medical grade. But wearing any mask is the safest and best thing you can do for you and your community. They come pre-washed, but if safety is a concern you can always do it again.
The adjustable strings allow Rafiki Masks to fit on faces of most sizes and shapes! They are one size fits all. Please refer to our size guide in the product photos for the specific dimensions. We make custom masks that can accommodate large beards and faces as well as kids masks for small faces. Message us on Instagram to order.